BARRIER ARMS
BARRIER ARM OPERATORS

There are many manufacturers of barriers gate operators.  Arms made from wood or aluminum tube gates.  Popular in non secure/traffic control installations, barrier arms provide a lower cost for vehicular traffic control.
Barrier arms are 10′-20′ long, there are a few manufactures who can extend arms over 20′.
BARRACUDA - VERTICAL PIVOT SYSTEM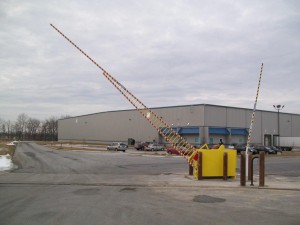 AutoGate manufacture's heavy duty Barrier Arms capable of extending over 30′.  This is an option when traditional barrier arms cannot cover those distances.  Or you just want a more "HEAVY DUTY" arm detouring traffic from driving through a skimpy  traditional wood barrier arm.
All barrier arms are minimum 3″ square steel or aluminum.