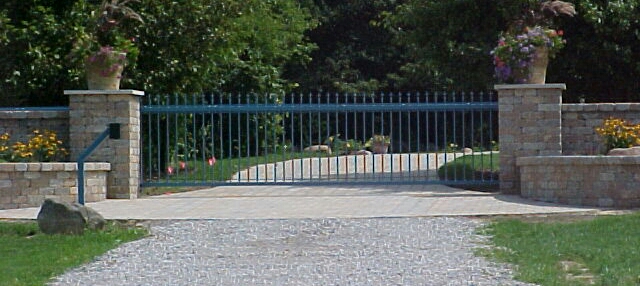 AUTOGATE WARRANTY PDF Download your AutoGate Warranty
What does your AutoGate Warranty Cover?
Proven manufacturer defects in materials and workmanship, beginning on the date of shipment or completion if delivery is being held up by customer through the original application warranty period. Defective products are subject to review by AutoGate, and limited to repair or replacement only.
Residential – (5) Years
Commercial – (3) Years
What is the Warranty on Purchased Components and Accessories?
Parts, accessories, or any attachments to the application, which are NOT manufactured by AutoGate, are covered to the extent of the ACTUAL manufacturer's warranty only. ACTUAL Manufacturers Warranties may include the following components:
Springs – 12 mo. and/or less than 10,000 operational cycles.
Control Boards – 1 Year from date of shipment.
Gear Motors –1 Year from date of shipment.
Other – Consult manufacturers warranty.
This Warranty does not cover:
Defects resulting from accidents Acts of God
Unauthorized repairs
Ordinary wear and tear
Fire
Flood
Lack of proper maintenance
Forced control adjustments
Failure to follow the Owner's Manual
Power outages and/or surges
Misuse or Abuse
Need Technical Support?
Call our technical support staff toll free at 1-800-944-4283. A trained AutoGate representative can assist you with diagnosing the problem and may help arrange for any warranty or non-warranty part replacement. Also, please see your Troubleshooting Tips located within your Operator's Manual.
Need an Authorized Service Dealer?
You can obtain contact information for any "AutoGate Authorized" service dealer by calling 1-800-944-4283.
If any service dealer provides warranty service, AutoGate will not reimburse you for any items not manufactured by AutoGate. Any service performed on AutoGate's behalf must have prior written approval from AutoGate.
Who Gets the Warranty?
The limited warranty only applies to the original owner of the products purchased. It is a non-transferable warranty. Original equipment manufacturers, distributors, dealers, installers or any other parties are NOT authorized to assume or create obligation on behalf of AutoGate other than by referring the customer to this warranty.
How to Make a Warranty Claim?
You must notify AutoGate within 30 days of discovering the apparent defect. Make sure you provide the AG# (AutoGate System number) assigned to your warranted equipment. The assigned AG# can be found in the equipment or Instruction and Operation Manual.
The parts and service department will issue a Returned Goods Authorization Number at the time of claim. All returns must have an RGA# (Return Goods Authorization number) issued. Any product returned without this may be subject to a warranty claim delay or refusal. Parts are to be returned within 10 days from the date the RGA#/Warranty claim is issued. Failure to do so will result in the loss of credit.
Please contact our Parts and Service Department for all returns / warranty claims:
Ph: 800-944-4283
Fax: 419-588-3514
Email: Sales@AutoGate.com
AutoGate's Advanced Replacement/Warranty Policy:
Any part NOT manufactured by AutoGate that is subject to the actual manufacturer's warranty will be processed as an Advanced Replacement parts order. Our Advanced Replacement policy includes: Control boards, access controls, receivers, transmitters and loop detectors. If any Advanced Replacement parts are ordered, you will be invoiced for the part.
Upon manufacturer's evaluation, a credit may be issued if the part is covered under the manufacturer's warranty policy. You will then receive a credit against the Advanced Replacement invoice. Credits normally take 4-6 weeks to process.
AutoGate covers regular ground shipping ONLY. No other shipping charges are covered. If you request expedited shipping (Next Day Air, Second Day, etc.), your credit will reflect the fees associated with those services.
*If you have additional questions, please Call 1-800-944-4283 and ask for the Parts & Service Dept.*